Introduction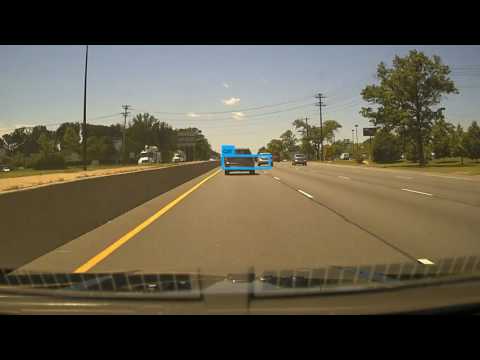 SNAC is a system designed for use in the next generation of autonomous cars. Currently, it is capable of the following:
Counting the number of cars in opposing traffic
Speed estimation of cars in opposing traffic
Logging GPS and any OBD data
Utilizing this information, it is capable of traffic estimation, primarily using monocular vision. When combined with a wireless communication network, in theory, it will be able to generate crowdsourced traffic information.
Some features to be implemented in the future:
Mapping capability to geographically store data
Robust detection of various traffic signs (stop signs, yield signs, speed limit signs, etc.)
Detection of obstacles (cars stopped on the road, accidents, major potholes, etc.)
This is the poster for the project:
The system

This is the in car assembly of the SNAC system:
Sensors:
Methods
opencv optical flow (farneback) tells us how much pixel movement occurred from frame to frame.
neural network - trained the YOLO network architecture on the Darknet machine learning framework. 2012 VOC subset of car images. After this, we get the bounding boxes where cars are detected.
bounding box metadata is enough to be able to count how many opposing cars pass by in an arbitrary time interval.
with the culmination of optical flow and bounding box data, a second neural network predicts the speed of the individual vehicles.
finally greenshield's eq, which requires the count and speeds, provides a level of traffic congestion.
Authors
Pavan Purohit (left) and Ajay Srivastava (right)
{as1877, pp428}@rutgers.edu
Working under the supervision of PhD student Gorkem Kar & Dr. Marco Gruteser
{gkar87, gruteser}@winlab.rutgers.edu